NOLA Art Therapy
and Counseling, LLC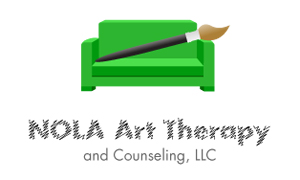 NOLA Art Therapy and Counseling, LLC is a private psychological counseling practice that specializes in helping people with a wide range of developmental, emotional, mental and behavioral issues. They asked us to create a desktop website that would be informative, engaging and help the company hit the ground running.
Results
NOLA Art Therapy and Counseling, LLC exceeded their initial financial and client goals.
They are in the process of adding additional counselors to handle their expanding client base.
NOLA Art Therapy and Counseling, LLC desktop website design
View Site
What
They Said
Beu Interactive has been instrumental in helping me build a strong foundation for my private practice. The emphasis put on researching the most effective marketing strategy for my particular business has resulted in a consistent, high-quality stream of traffic to the website. Beu Interactive also did a great job of learning what makes my business successful. With this understanding he was able to efficiently design my website and guide my content-creation, forming a finished product that visually, stylistically, and professionally conveys the message I want my work to send to the world.